Popbabies is a leading brand in the world of smoothie blenders. This company is committed to providing high-quality products and services that cater to the needs of health enthusiasts. With its cutting-edge technology and user-friendly designs, PopBabies has become a popular choice for those who want to enjoy delicious and nutritious smoothies at home or on the go.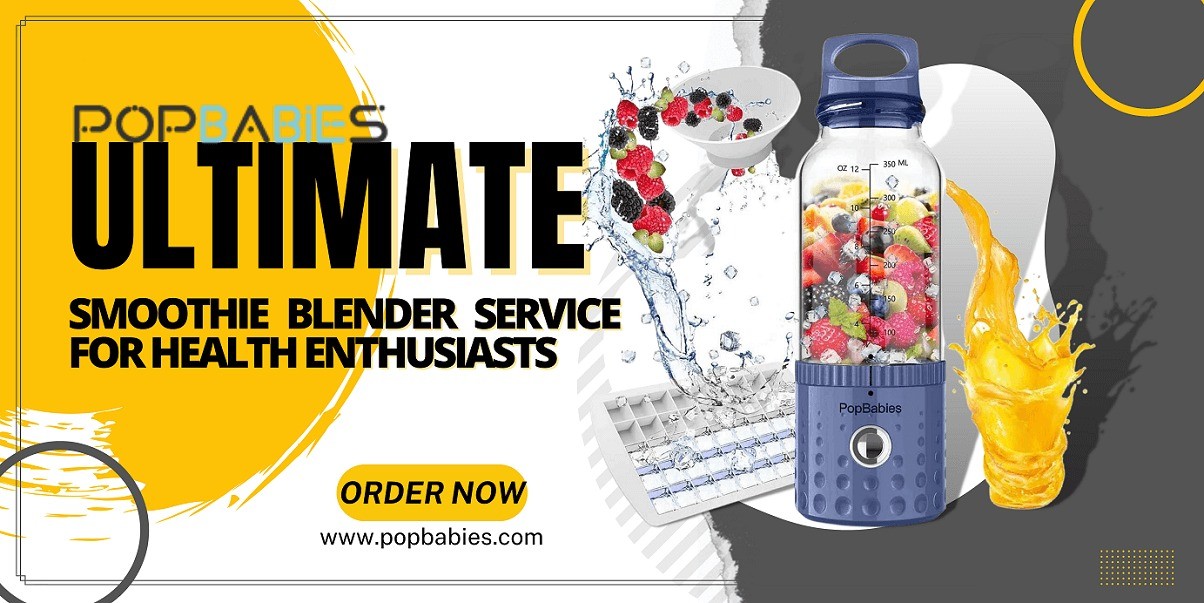 One of the key features that sets PopBabies apart from other smoothies blender brands is its portability. Their blenders are lightweight and compact, making them easy to take with you wherever you go. This is especially useful for those who lead busy lifestyles and need to prepare their smoothies on the go. Whether you're heading to work, the gym, or on a weekend getaway, PopBabies has a blender that's perfect for your needs.
Another important feature of PopBabies' smoothie blenders is their durability. These blenders are made with high-quality materials that are designed to withstand the wear and tear of everyday use. They are also easy to clean, making them a convenient choice for those who don't have a lot of time to spend on maintenance.
PopBabies' blenders also come with a range of accessories that make them even more versatile. For example, some models come with additional cups, straws, and lids, allowing you to take your smoothies with you wherever you go. Others come with recipe books and instructional videos, which can help you get the most out of your blender.
One of the most impressive things about PopBabies is its commitment to innovation. They are constantly updating their products to include the latest technology and features. For example, some of their blenders now come with Bluetooth connectivity, allowing you to control them from your smartphone. This is a game-changer for those who want to make their smoothie preparation as efficient as possible.
In addition to their high-quality products, PopBabies also offers excellent warranties and guarantees. If you're not satisfied with your purchase for any reason, they offer a 30-day money-back guarantee. They also offer a one-year warranty on all of their products, giving you peace of mind knowing that your investment is protected.
Overall, PopBabies is the ultimate smoothie blender service for health enthusiasts. With its commitment to quality, portability, durability, and innovation, it's no wonder that so many people trust this brand. Whether you're a fitness enthusiast, a busy professional, or just someone who loves delicious and nutritious smoothies, PopBabies has a blender that's perfect for you. So why wait? Order your PopBabies smoothie blender today and start enjoying the benefits of healthy and delicious smoothies at home or on the go!